Duolun Technology Won a Second Core Patent in the Field of Intelligent Vehicle Management
2021.04.07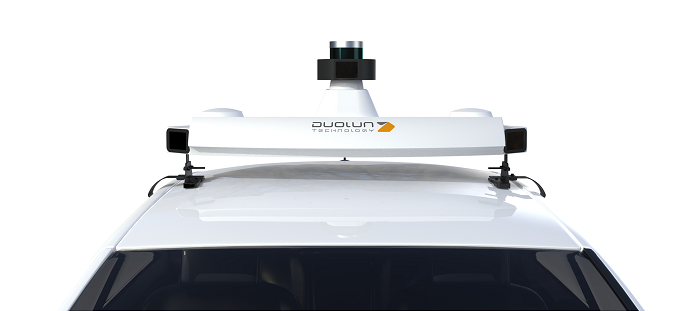 Recently, Duolun Technology won a letter of patent A Vehicle Data Acquisition Device issued by China National Intellectual Property Administration. The system and techniques Duolun Technology developed can be applied to fields such as aided driving, driverless cars and driver tests.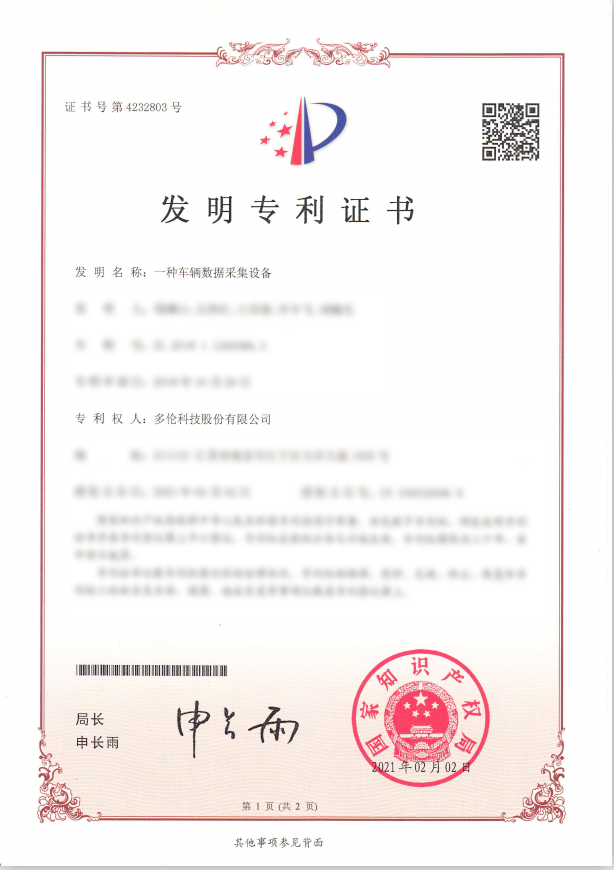 This invention (Patent No.: ZL 2018 1 1265386.3) unveils a vehicle data acquisition device with simple mechanism and high integration, which reduces the wiring between devices, lowers costs and improves the stability and reliability of devices.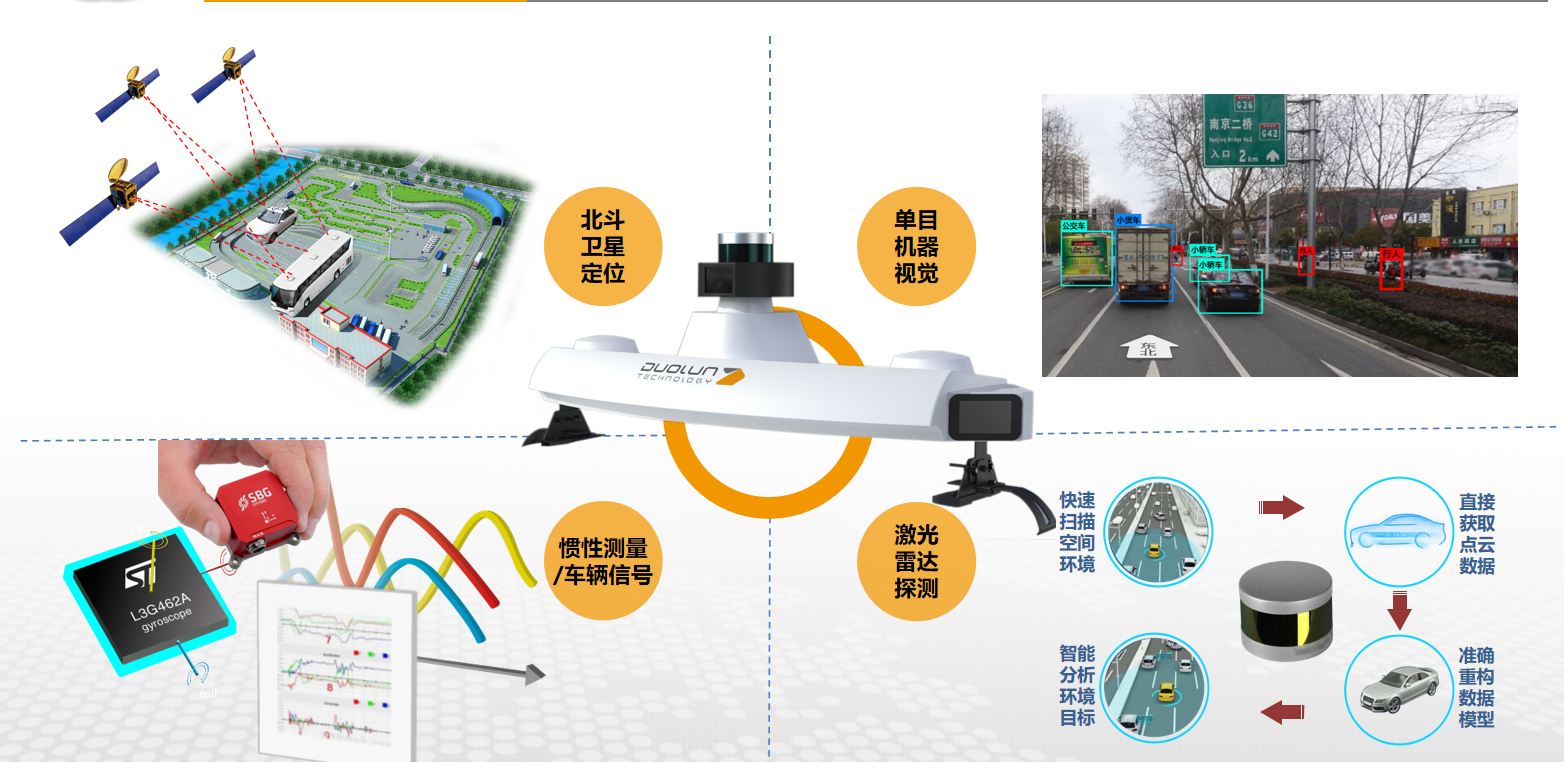 The patent has been applied to fields including aided driving, driverless cars and driver test systems, and its technologies like highly integrated lidar, high-precision navigation antennas and AI computational tools guarantee the analysis of driving environment targets, driving position image data and driving behaviors.
This intelligent device independently developed by Duolun Technology based on environment perception is able to collect comprehensive information including driving environments, drivers' attention, driving operations, vehicle status, road conditions (motor vehicles, non-motor vehicles, pedestrians), etc. It has implemented technologies of AI image recognition, lidar, and high-precision real-time positioning (cm level) to build a system of motor information safety, function safety and environment perception, thus increasing the automatic computing rate from 45% to more than 80% and strongly supporting driving behavior analysis and the smart assessment of driving skills and safety awareness.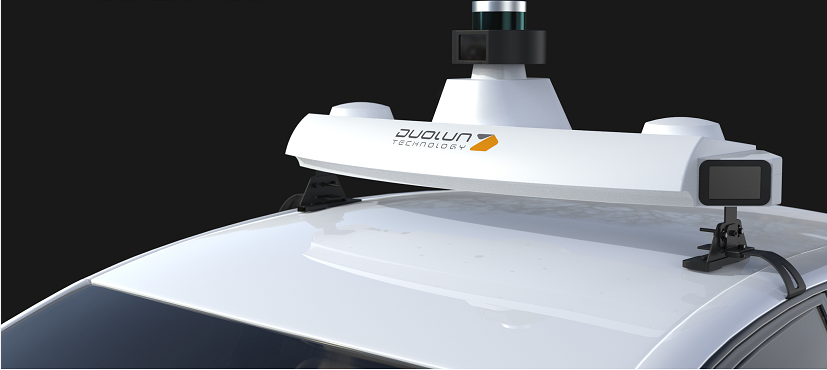 This grant of patent for invention will optimize the independent and controllable products and application systems of Duolun Technology, enhance its core competitiveness, and thus contributes to the development of its intelligent vehicle management.
In the future, under the policy framework of "Building China's Strength in Transportation" and "Guidelines of Comprehensive National Transport Network", Duolun Technology, aiming at comprehensive technological innovation, will lay equal emphasis on safe travel and clear traffic to form a mechanism for sustainable innovation, maintain its leading position of technology, enhance its core competitiveness and promote the transformation of technological achievements as well as the growth of traffic safety.