Innovating Chinese Value and Building Chinese Power | Duolun Technology Won Shanghai Securities News "Golden Quality" Social Responsibility Award
2019.12.19
On December 13th, "2019 Forum on the High-Quality Development of Listed Companies" & "Golden Quality" Award Ceremony hosted by Shanghai Securities News was held at Shanghai Stock Exchange. Duolun Technology won the "Golden Quality" Social Responsibility Award in 2019.

This forum is themed on "Innovating Chinese Value and Building Chinese Power". Several leaders attended the forum, including Zhang Xiaojun, Secretary of the Party Committee of Shanghai Securities News Co., Ltd. and its Chairman; Guo Wenying, Secretary of the Party Committee of China Securities Investor Services Center Co., Ltd. and its Chairman; Deng Ge, Deputy Director of the Supervision Department of Listed Companies of China Securities Regulatory Commission; and Dong Guoqun, Vice General Manager of Shanghai Stock Exchange.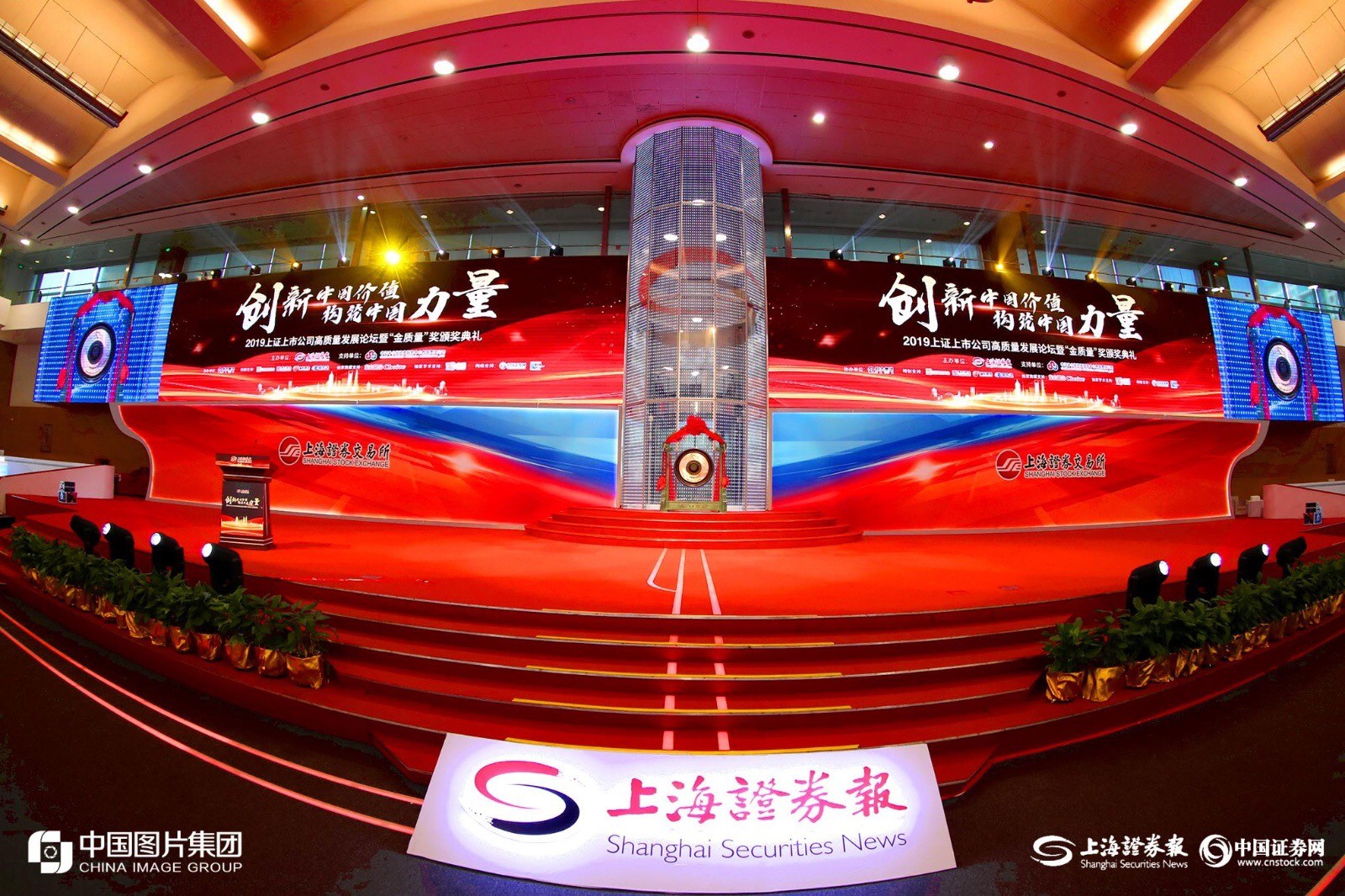 The Event
At "Golden Quality" awarding ceremony, 40 companies including CITIC Securities won Enterprise Governance Award, 30 companies including China Jushi won Sustainable Growth Award, 30 companies including Shanghai Airport Authority won Outstanding Party Building Award, 30 companies including Baosteel won Scientific-Technological Innovation Award, and 30 companies including Duolun Technology won Social Responsibility Award. Additionally, 11 entrepreneurs including Yang Guoping won Enterprise Leadership Award, 20 entrepreneurs including Zhang Chongyu won Outstanding Entrepreneur Award, 22 board secretaries including Deng Wei from Chongqing Brewery won Excellent Board Secretary Award, 60 board secretaries including Ding Xiangming from Shanghai International Port (Group) won Outstanding Board Secretary Award, and 66 board secretaries including Ding Wei from Huangshan Tourism Development won Elite Board Secretary Award.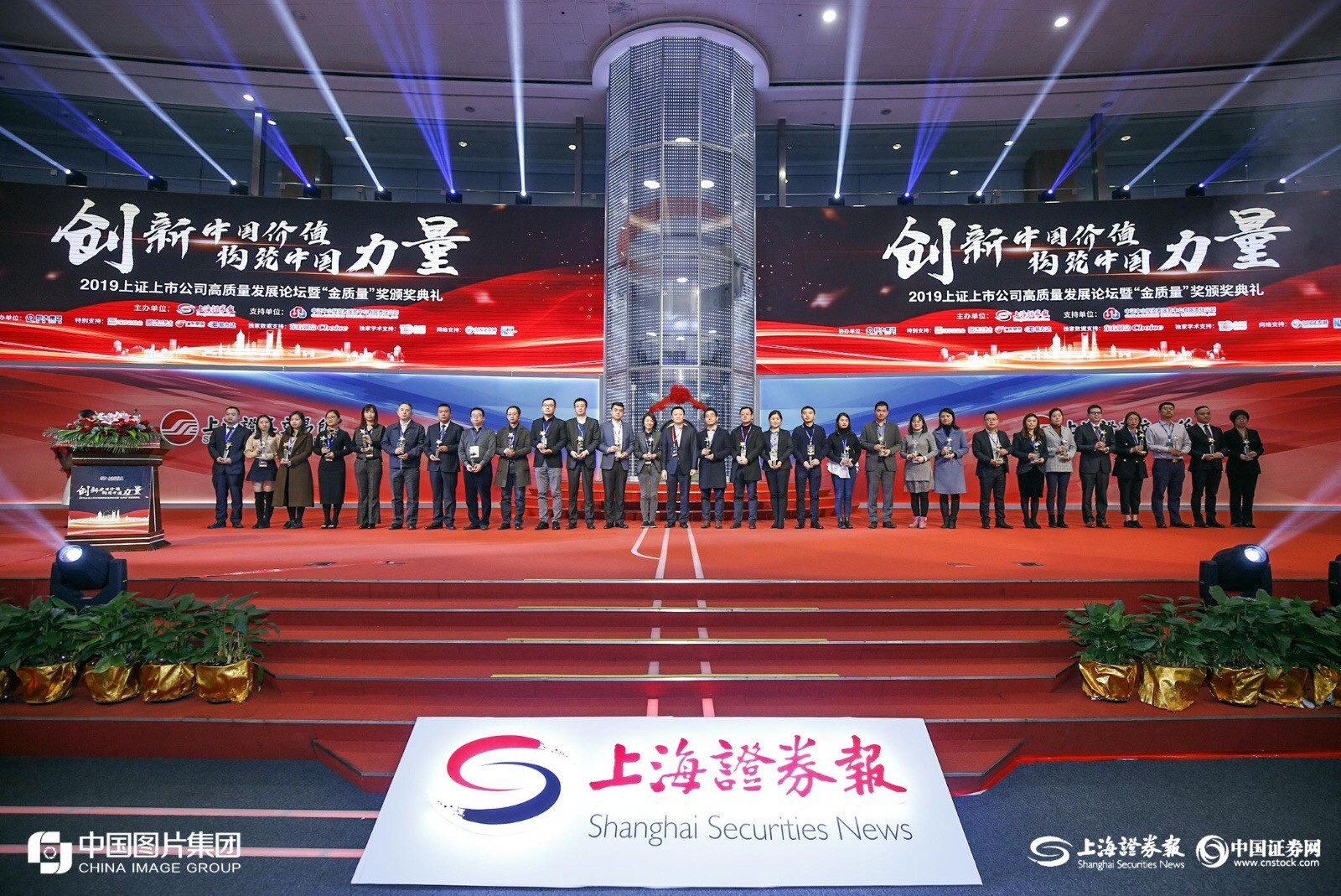 Awarding Ceremony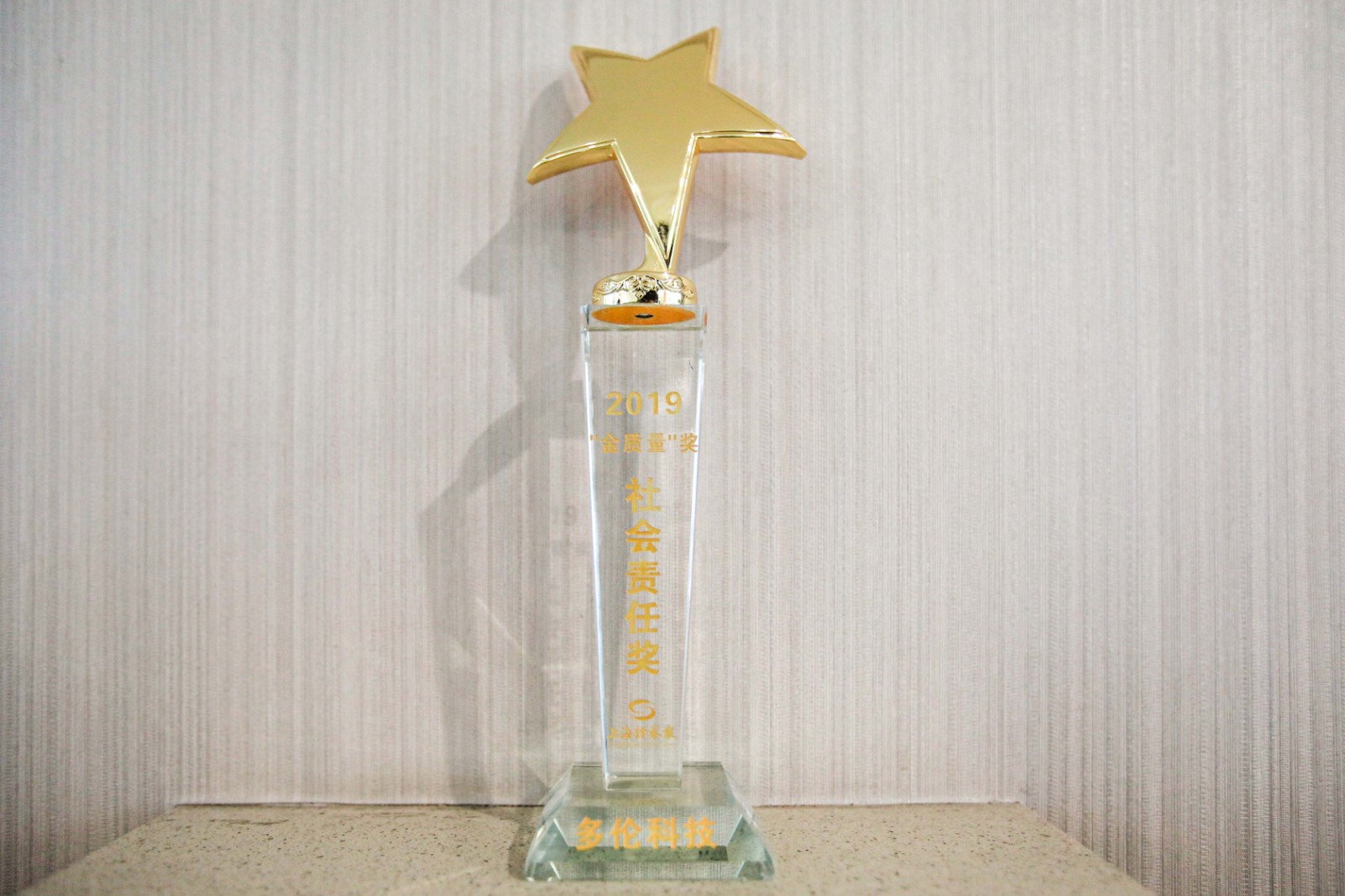 Social Responsibility Award
Duolun Technology has always been shouldering enterprise's responsibilities since its establishment and taking traffic safety as its own duty. It adheres to the enterprise mission of "making roads smoother and traffic safer", and actively assumes enterprise responsibilities. No matter in titling sponsorship for micro-film contest on traffic safety or in opening experience classes at primary & middle schools, it instills the idea of traffic safety in citizens. No matter in establishing traffic safety bases or in conducting in-depth poverty alleviation by building roads for industrial development, it enables the entire society to develop safely and civilly. Duolun Technology undertakes its social responsibilities and works more deeply and firmly for traffic safety.
Zhang Xiaojun, Secretary of the Party Committee of Shanghai Securities News Co., Ltd. and its Chairman, stated in his speech: "Listed companies form the backbone of Chinese economy, and their quality means the cornerstone for the sustainable development of capital market. In order to build modern economic system and achieve high-quality development, listed companies play a vital role with the 'leading wild goose' effect".
In the future, as a listed company, Duolun Technology continues to shoulder its mission. It will promote high-quality development, deepen industrial transformation, and take arduous efforts to progress. While fulfilling social responsibilities and developing steadily, it makes traffic safer and people's life better.