Duolun Technology Selected as "2021 Fusion Innovation Center in Jiangsu Province"
2021.12.08
Duolun Technology was successfully selected as "2021 Fusion Innovation Center in Jiangsu Province" ("Fusion Innovation Center") recently after the application by Duolun Technology (the lead applicant), Nanjing University of Posts and Telecommunications, Duolun Information Technology Co., Ltd. and Duolun Internet Technology Co., Ltd., recommendation by the local authority as well as expert review.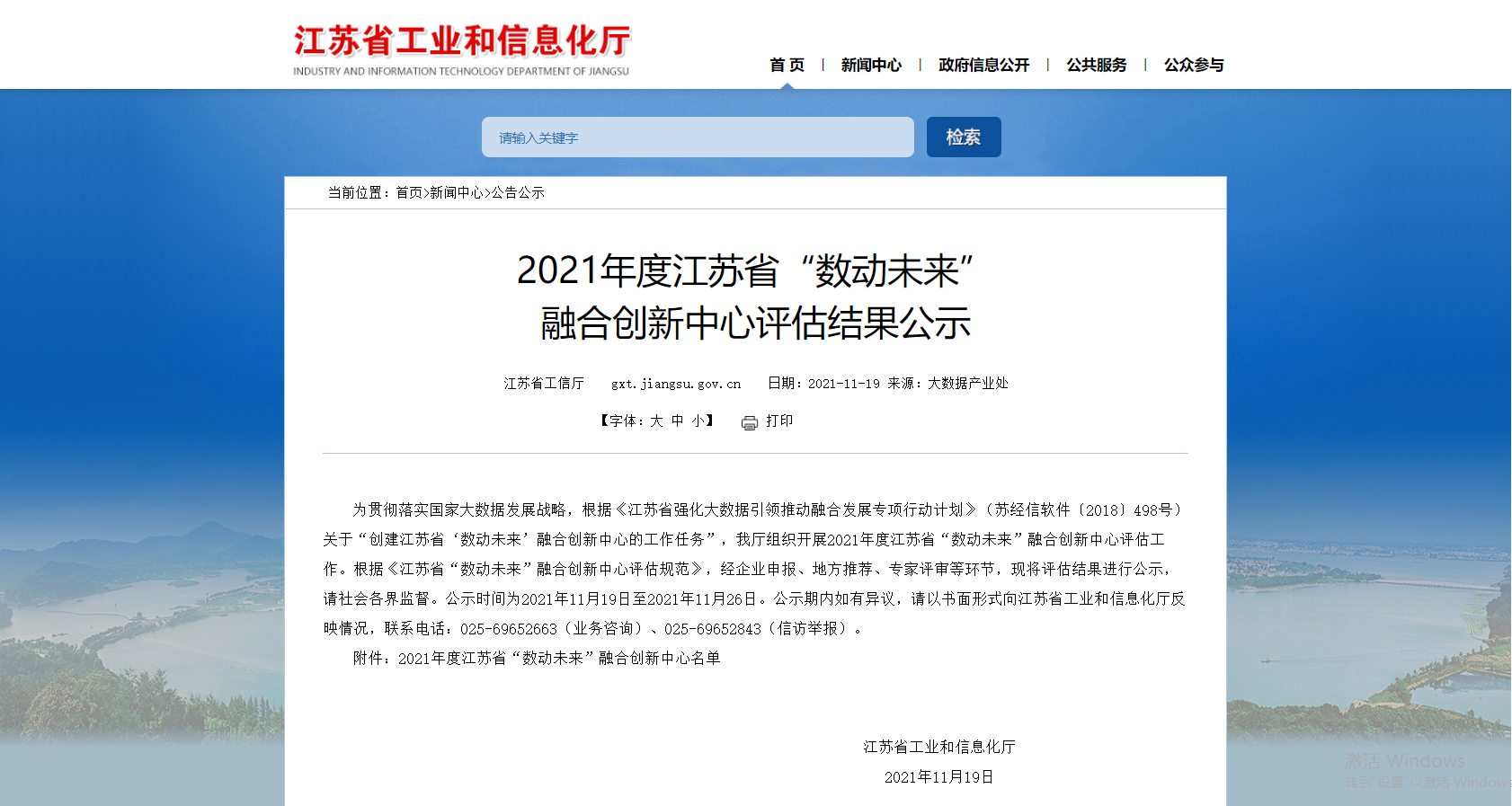 Strategy Guidance
Launched by the Industry and Information Technology Department of Jiangsu, the evaluation was taken as the implementation of the national big data development strategy in accordance with the task of establishing 50 fusion innovation centers in Jiangsu Province proposed in the Special Action Plan of Jiangsu Province for Augmenting Big Data's Role in Leading and Promoting Fusion Development (SJXRJ [2018] No.498). Meanwhile, the construction guideline stipulates that the lead enterprise should be the backbone of the new generation information technology field of Jiangsu Province.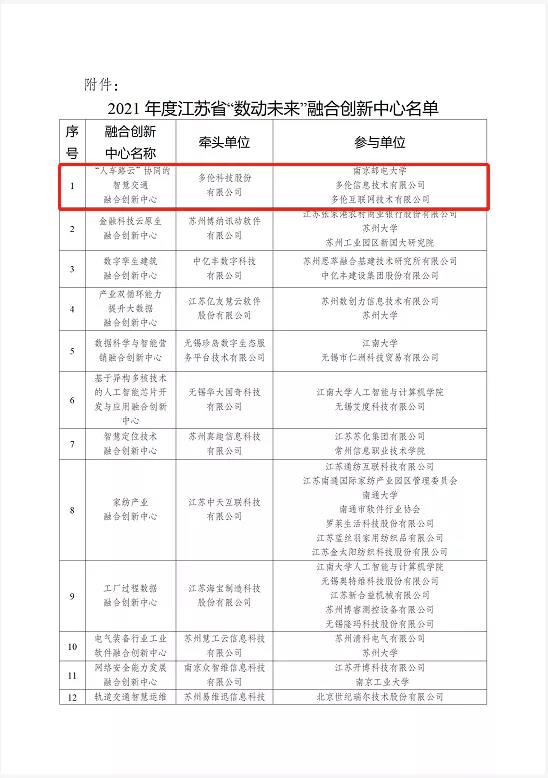 Fusion Innovation
The adopted fusion innovation center for intelligent transportation integrated with "people, vehicles, roads, and cloud" is committed to the R&D project of the "People, Vehicle, Road and Cloud Technology' Collaborative Intelligent Transportation Integration Solutions" by virtue of new-generation information technologies such as artificial intelligence, autonomous and controllable high-precision positioning, big data and cloud computing. At the same time, pivoting on the communication protocol on vehicle-road collaboration, the center aims for the standardized system of technical norms with combined efforts of the upstream and downstream resources of the industry, in parallel with a complete technical system of "one set of standards, two types of equipment and three platforms" for vehicle-road collaboration, thus providing overall solutions for intelligent transportation industry upgrading and smart city traffic.
Additionally, the company will work with Nanjing University of Posts and Telecommunications on major breakthroughs in core technologies such as data communication, AI, visualization and Internet of Things that are involved in the fields of intelligent transportation and Internet of Vehicles (IoV), with a view to forming corresponding core algorithms and systems and building a complete product system of IoV, thereby achieving enhanced product competitiveness of Duolun Technology and improved core competitiveness in rail transit, traffic guidance, safety warning and automatic driving.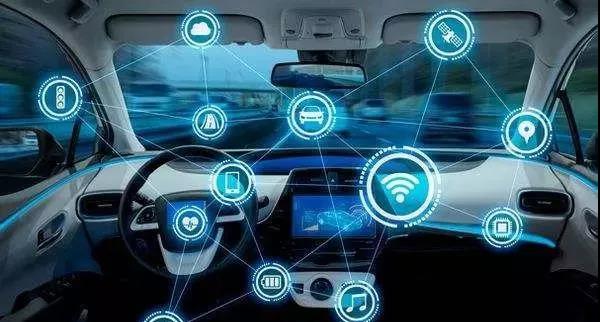 Boost for Development
In the future, the center will carry out R&D projects on products and solutions of intelligent transportation systems, focusing on breakthroughs in key technologies such as comprehensive perception of intelligent transportation, networking and control of artificial intelligence, early warning, prevention and control of traffic safety as well as public information service of intelligent transportation to form modularly-packaged standardized products and solutions. Hence, automatic driving and intelligent transportation can be fully empowered, leading to low latency, high reliability and high speed of automatic driving, and the collaboration of people, vehicles, roads and cloud technology. Eventually, the technical bottleneck of the industry is expected to be addressed, public demands for advanced and multiscene-enabled intelligent transportation met, and the high-quality development of the industry realized.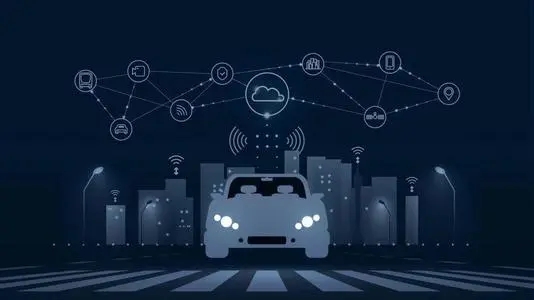 Duolun Technology has unswervingly devoted itself for years to an open and cooperative innovation mechanism focusing on the industrial chain of "big transportation" to realize the effective division and reasonable connection of innovation resources. In the future, the company will be taken up with the establishment of a technological innovation system that is market-oriented with enterprises as the main body and deep combination of production, education and research, so as to foster a system with new technology, new products, new modes, new standards and new application as its core, promote the deep integration of digital economy and entity economy, and boost the high-quality growth of the manufacturing industry in Jiangsu Province.