Good News | Duolun Technology Was Included in "the Fifth Batch of Intellectual Property Demonstration Enterprises in Nanjing"
2021.10.28
Nanjing Intellectual Property Office recently released the list of the fifth batch of intellectual property demonstration enterprises, which included Duolun Technology. This is another honor of Duolun Technology in the field of intellectual property since it was included in the list of pilot enterprises for intellectual property application by the Ministry of Industry and Information Technology.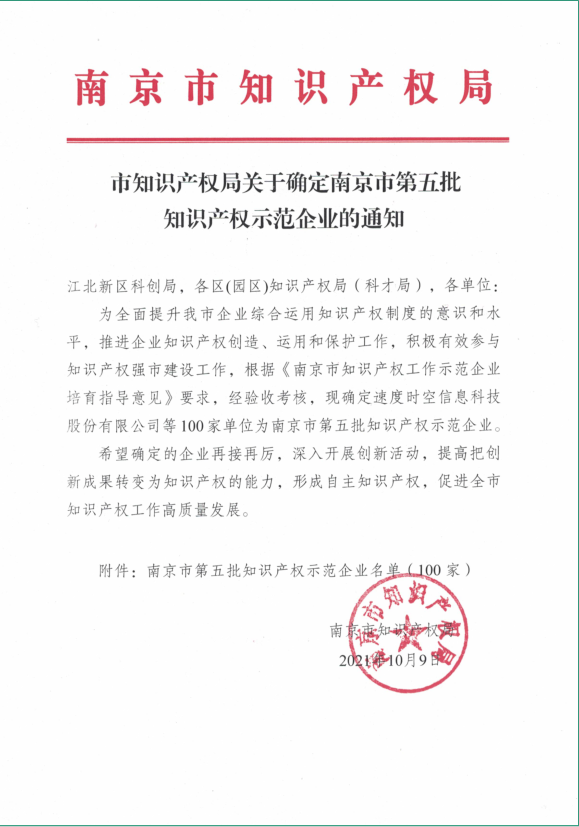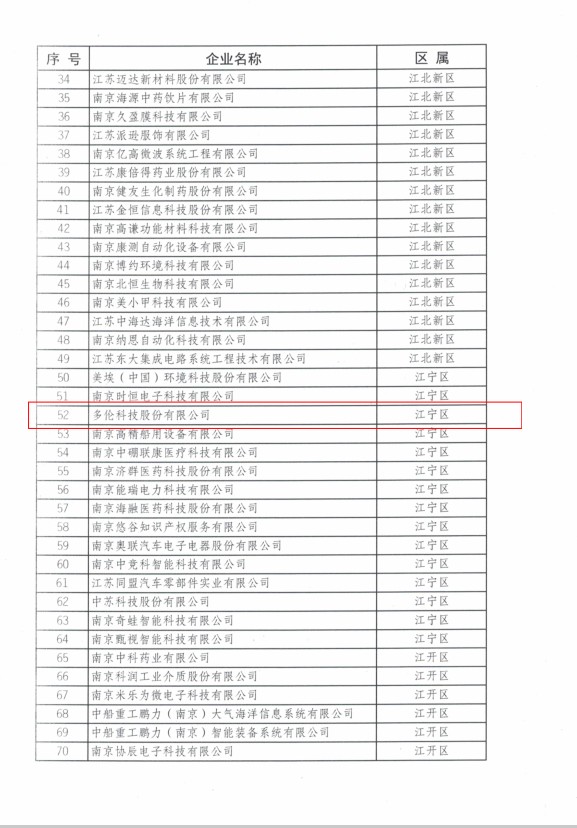 Since its inception, Duolun Technology, as a scientific and technological innovation enterprise, has regarded intellectual property management and the accumulation of intangible assets as an important means to improve its core competitiveness. As of June 2021, it had participated in the development of 11 national and industrial standards, and accumulatively won 182 national authorized patents, 177 computer software copyrights, 72 certificates of registration for software products and 56 registered trademarks.
As guided by relevant policies of Nanjing Intellectual Property Office, Duolun Technology independently built its Intellectual Property Department as early as 2010, and was the first to complete its certification of intellectual property management systems in 2019. In the following year, i.e. 2020, YE Jian, Director of Intellectual Property Department, was selected into the "list of the third batch of intellectual property backbones in Jiangsu Province", and the "Duolun Technology Urban Traffic Management System" was selected into "2020 High-value Patent Cultivation Center Project in Nanjing City". Duolun Technology's inclusion in the demonstration enterprises marked that Duolun Technology reached a new height in respect of standardized management, application and risk prevention of intellectual property rights.
Having dedicated to mass transportation for nearly 30 years, Duolun Technology continues to explore the field of road traffic safety, with a focus on intellectual full-scenario services including intelligent vehicle management, intelligent transportation, intelligent cities and intelligent vehicle inspection, and adheres to technology-driven innovation. In the future, Duolun Technology, as a demonstration enterprise, will increase its input in scientific and technological research and development, improve its innovation ability, allow full play to the positive role of intellectual property in research and development, production and operation, and take the lead in the sustainable and healthy development of traffic safety industry.