Duolun Internet included in 2021 Nanjing Gazelle Enterprises
2021.07.01
Recently, the "2021 Nanjing Unicorn and Gazelle Enterprises Press Conference" was held in Nanjing Jiangning Economic and Technological Development Zone. It was hosted by Nanjing Municipal People's Government, and organized by Nanjing Municipal Commission of Development and Reform, Nanjing Municipal Local Financial Supervision Administration, Jiangning District People's Government and Jiangning Economic and Technological Development Zone Management Committee. At the conference, the 2021 White Paper on Nanjing Unicorn and Gazelle Enterprise Development was officially released, and Duolun Internet was included in the 2021 Nanjing Gazelle Enterprises.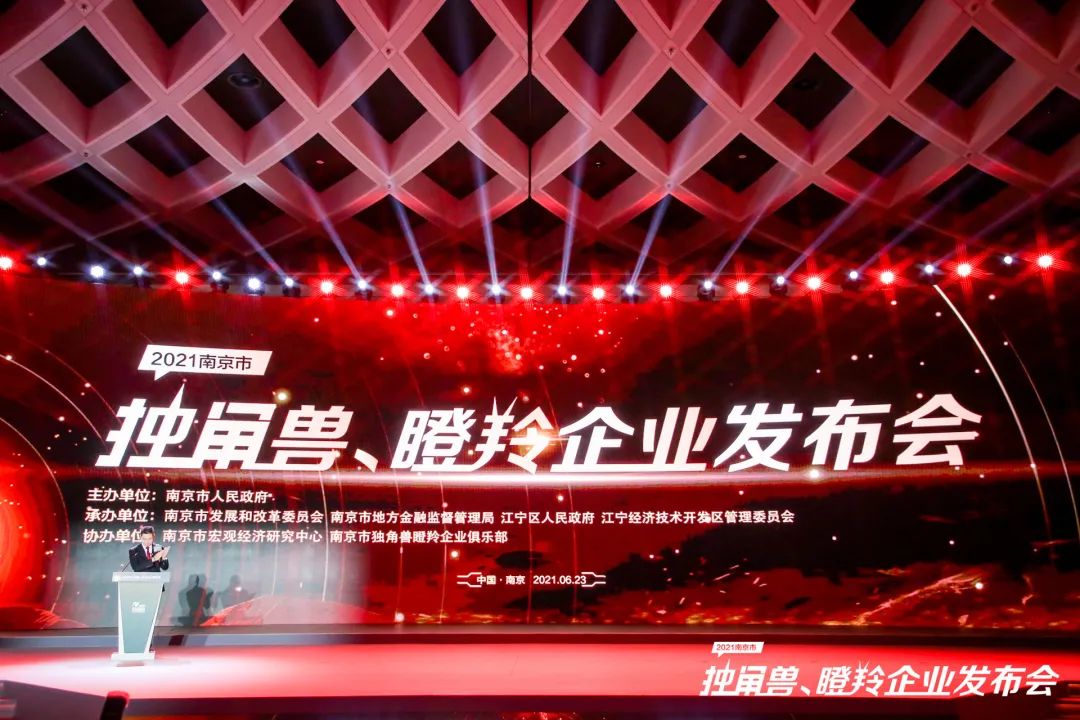 The criterion for the selection of Nanjing gazelle enterprises refers to innovative enterprises that have successfully crossed the valley of entrepreneurial death, have a market-recognized business model, and have entered a high-speed growth stage, characterized by fast growth, strong innovation ability, new areas of expertise, and high development potential. A total of 210 gazelle enterprises in Nanjing in the year 2021 were selected after a rigorous review of the data of the candidates, which were independently declared by enterprises, recommended by each district (park), and screened by Jingdata.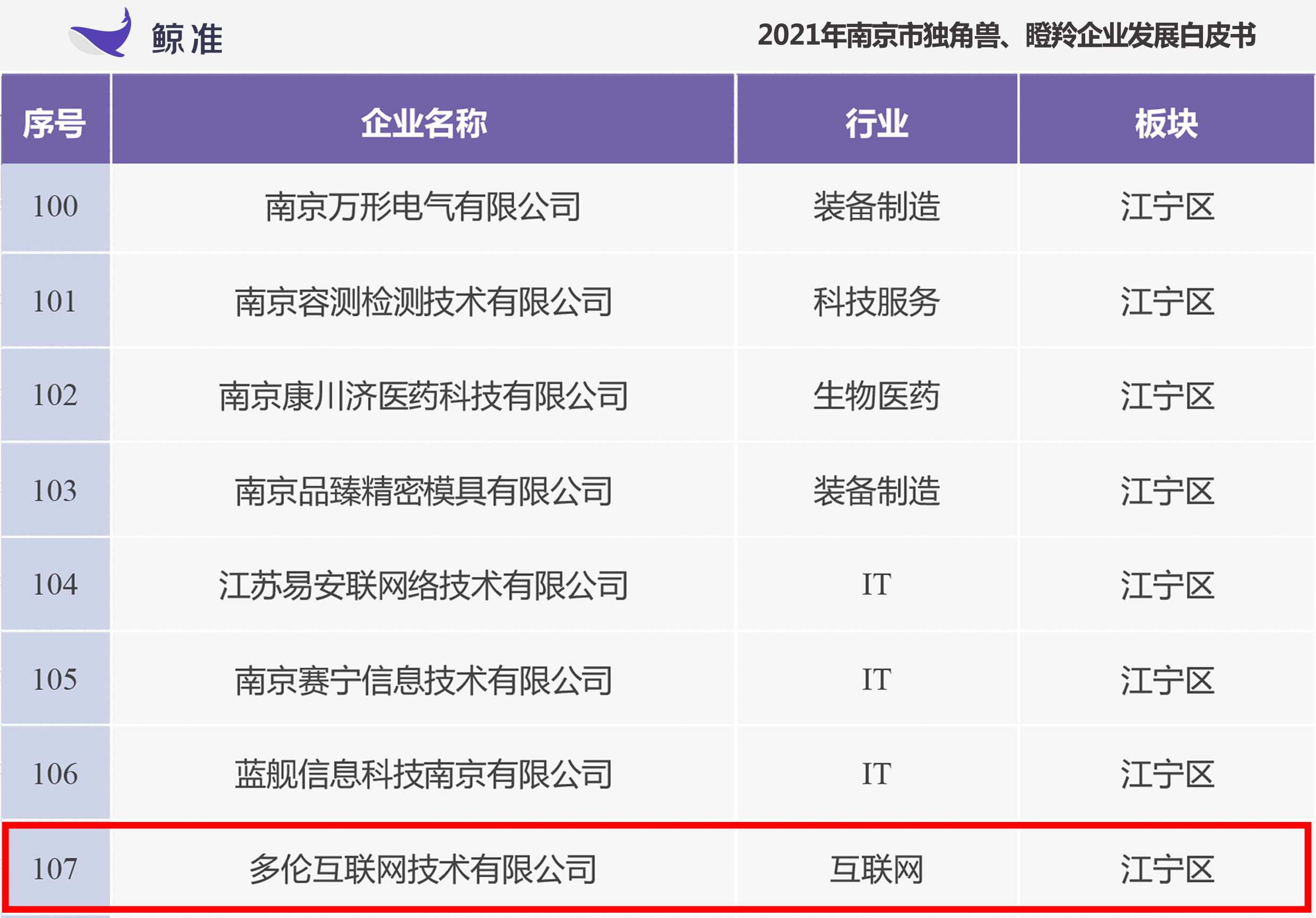 2021年南京瞪羚企业名单(部分)
The White Paper shows that the 210 gazelle enterprises are mainly located in 12 industries. Compared with unicorns and cultivated unicorns, gazelle enterprises are more closely related to real economy, with the largest number of enterprises, namely 61, in the equipment manufacturing industry, accounting for 31.9% of the total. They are followed by 112 enterprises from energy-saving and environmental protection, electronics and optoelectronic equipment, biomedicine, IT and Internet industries, accounting for 53.3% of the total.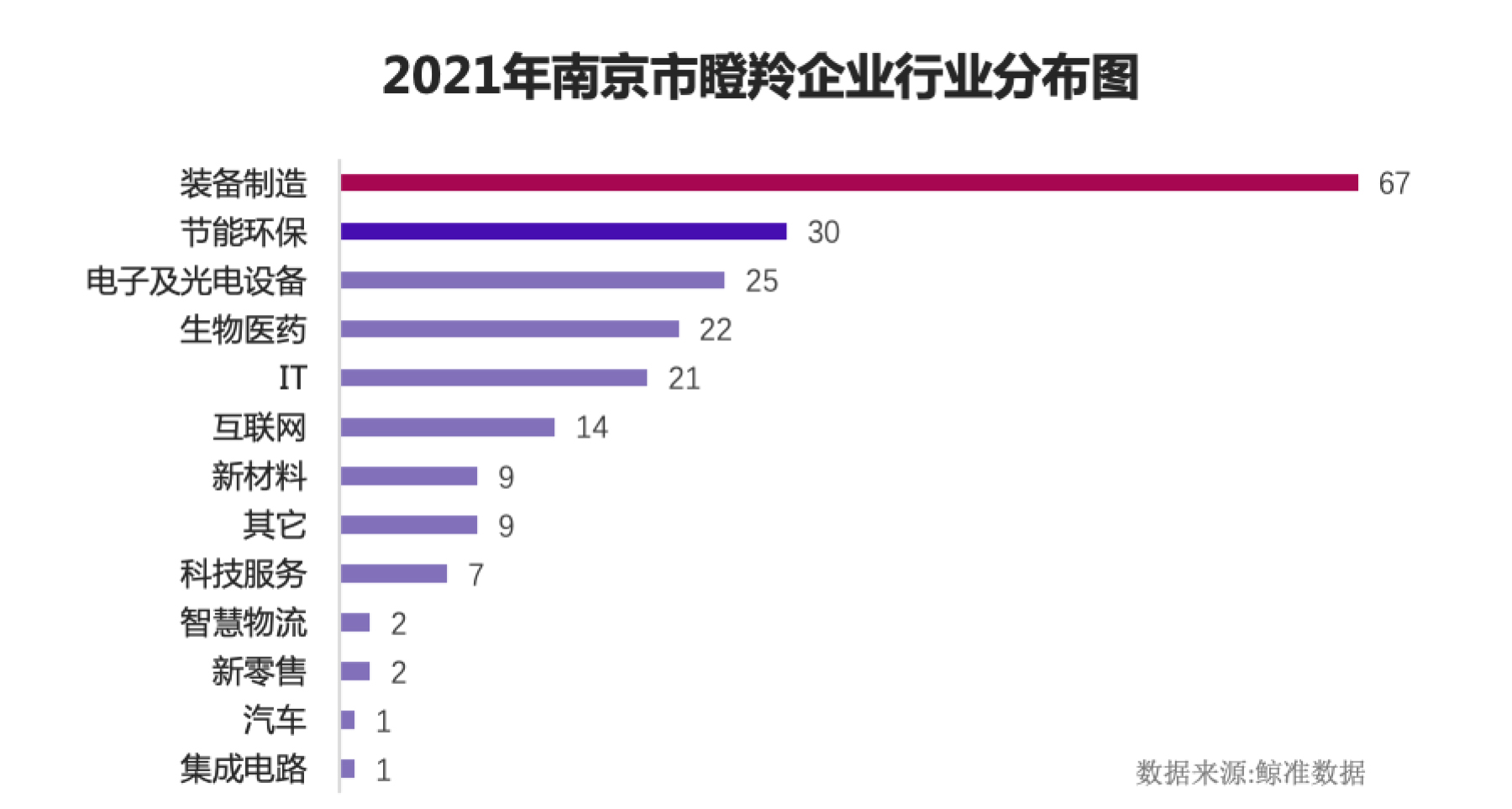 2021瞪羚企业行业分布资料图
As a technology-driven and empowerment-based enterprise focusing on intelligent driver training, Duolun Internet, based on its rich equipment ecology and industry accumulation, has utilized its scientific research strength to develop systems such as Duoduo Driving Cloud Platform, Duoduo Driving Supervision Cloud Platform and Duolun Equipment Operation and Maintenance Service. It delves into the pain points and problems of the driver training industry and integrates cloud computing, big data, AI and other technologies into online and offline channels to create a new Internet driver training model.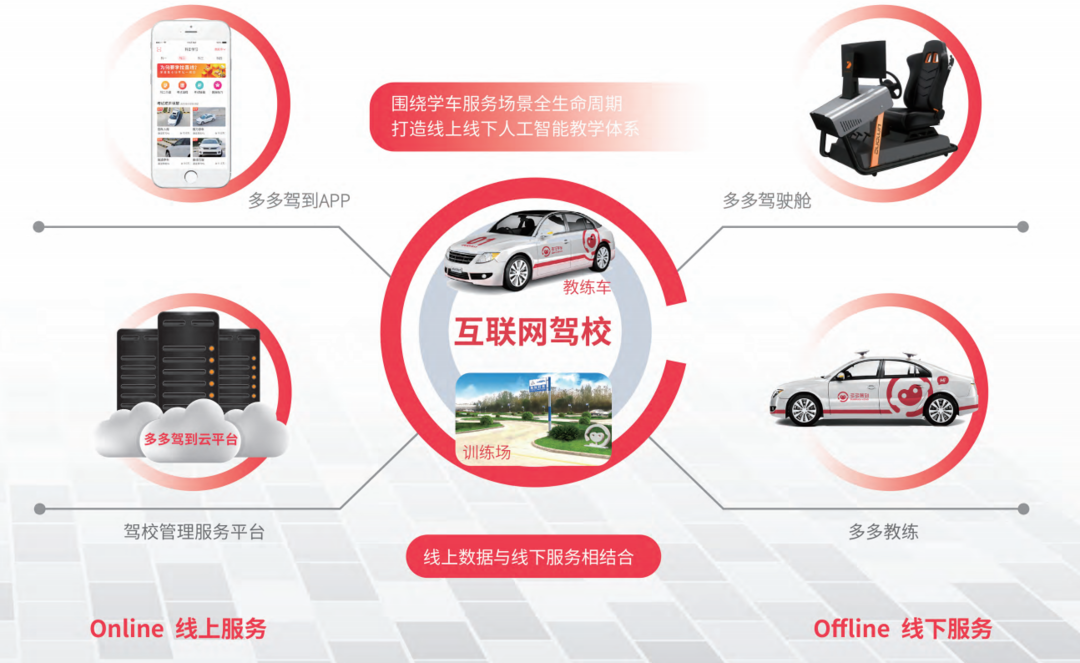 At the same time, Duolun Internet continues to iterate and upgrade the intelligent driver training product system, deepen and expand service content, and improve service levels comprehensively. It has formed a new pattern of mutual support and promotion between manufacturing and service. It plays an important role in leading the development of new industries and promoting the application of new technologies.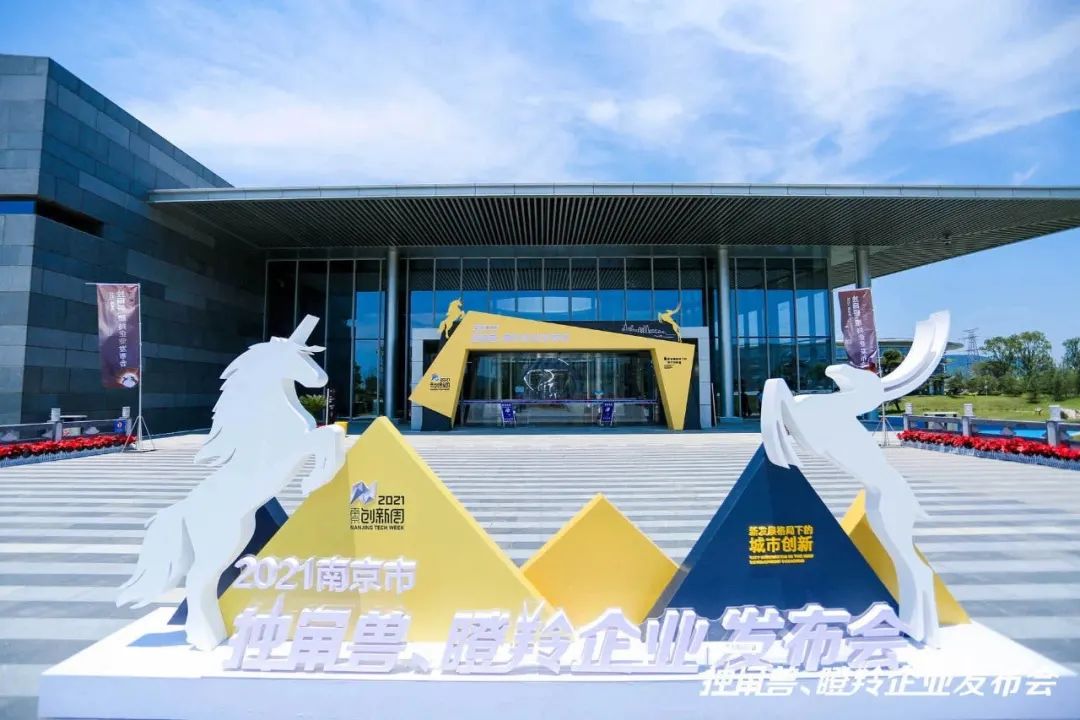 The success of the Nanjing Unicorn and Gazelle Enterprises Press Conference not only affirms the effectiveness of Nanjing's current innovation economy, but also indicates that Nanjing's construction of a "city of innovation" will definitely lead development with its innovation.
As a member of gazelle enterprises, Duolun Internet will uphold the tenet that enterprise development is fueled by technological innovation, insist on complementing independent innovation with win-win cooperation, combine "ploughing deep" with compatibility and continue to innovate service models, empower real economy, strive to travel steadily on the new journey of high-quality development and provide strong momentum for the long-term growth of Nanjing's new economy.