Duolun Technology: Detect Exhaust Gas to Peak Carbon Dioxide Emissions; Prepare for Annual Inspection of EV to Achieve Carbon Neutrality
2021.04.07
1. Traffic Industry: Take Forceful Steps and Deliver Tangible Results to Accelerate the Forming of Green and Low-carbon Transportation
Xi Jinping, General Secretary of the CPC Central Committee, President of the State, Chairman of the Central Military Commission and Director of the Central Financial and Economic Committee, presided over the 9th meeting of the Central Financial and Economic Committee on the afternoon of March 15th to study the basic ideas and main measures to peak carbon dioxide emissions and achieve carbon neutrality. Xi Jinping delivered an important speech at the meeting, stressing that the goal of peaking carbon dioxide emissions and achieving carbon neutrality is an extensive and profound economic and social systematic reform. It is necessary to bring the goal into the overall layout of ecological civilization, take forceful steps and deliver tangible results to achieve the goal of peaking carbon dioxide emissions by 2030 and achieving carbon neutrality by 2060.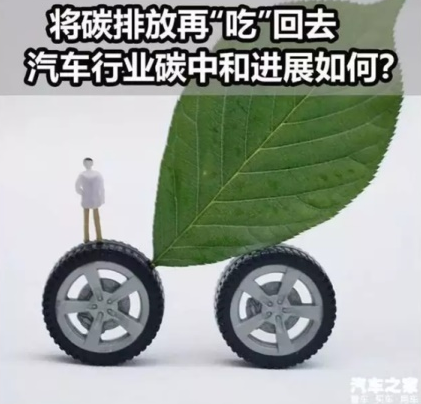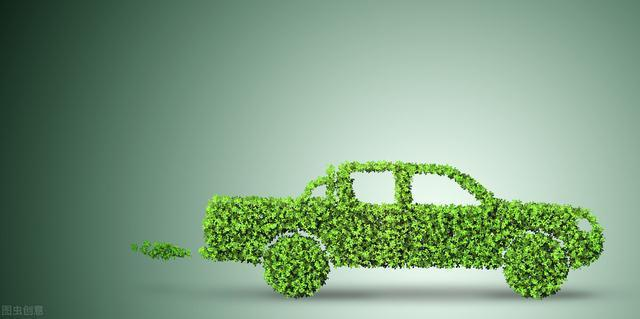 Peaking Carbon Dioxide Emissions refers to China's commitment to strive to stop the emission increase of carbon dioxide and other gas by 2030 and gradually reduce the emission after reaching the peak; Carbon Neutrality refers to China's commitment to strive to offset the emission of and absorption of carbon dioxide by 2060 through afforestation and other means to achieve the net zero emission of carbon dioxide.
The "14th Five-Year Plan" is a critical period and window period for peaking carbon dioxide emissions. It is a necessity to reduce pollution and carbon dioxide emissions in key industries, promote green manufacturing in the industrial circle, improve energy-saving standards in the construction industry, and accelerate the form of green and low-carbon transportation in the transportation industry.
What is Peaking Carbon Dioxide Emissions and Carbon Neutrality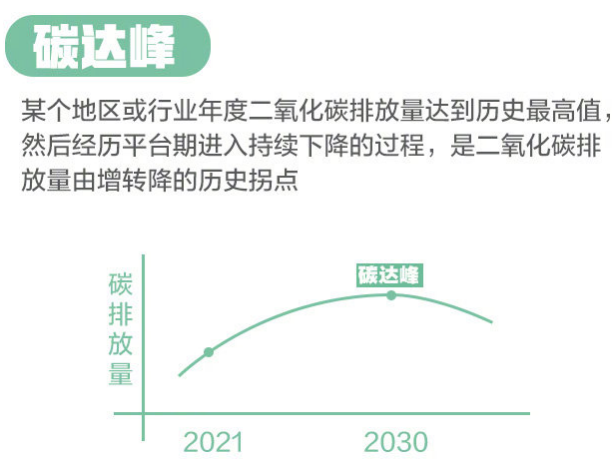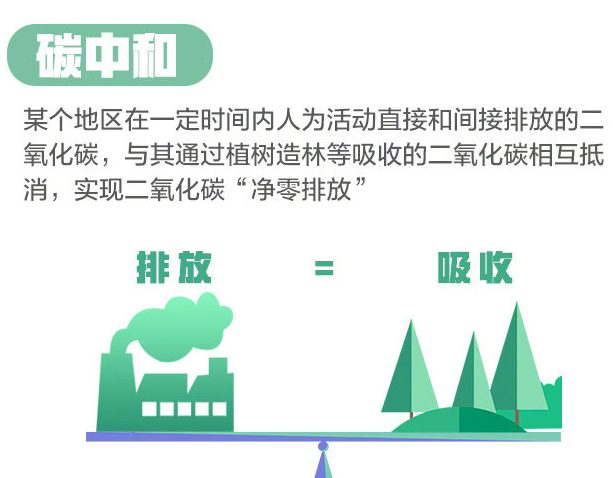 2. Chain Vehicle Inspection: Pollution Inspection of Motors is a Critical Sector of Peaking Carbon Dioxide Emissions and Carbon Neutrality in Transportation Industry
Over the years, vehicle inspection industry in China has many problems such as market fragmentation, poor service, operation and user experience. In 2018, Duolun Technology has spent 2 years visiting hundreds of vehicle inspection stations in China to survey users' needs, learn successful experiences. After that, it has striven to reshape the vehicle inspection industry to strengthen its "branding", "informatization" and "intelligence". In September 2019, Duolun Technology officially entered the "motor vehicle inspection" industry, aiming to build a brand chain motor vehicle inspection stations featured with high standards, strict norms and excellent services to provide brand new quality, intelligent, convenient and efficient vehicle inspection experience for car owners.
In 2019, Duolun Technology acquired 65% of the equity of Shandong J-Blue Tech Co., Ltd., and participated in the research and development, sales, and services of software and hardware including equipment for motor vehicle inspection, and remote sensing monitoring of exhaust. With a high speed and accurate results, its exhaust gas detection technology is mature and reliable so as to ensure that the company enters the upstream of the vehicle inspection industry.
By the end of 2020, as the first chain brand operation and management institution of motor vehicle inspection in China, Duolun Vehicle Inspection has completed the landing of more than 50 vehicle inspection stations in key provinces and cities including Shandong, Jiangsu, Hubei, Hunan, Hebei and Zhejiang, etc. In some areas, more and more stations are constructed. Duolun Technology has become the listed company with the largest number of motor vehicle inspection stations in China's vehicle inspection industry.
Maria Neira, director of public health and environment at the World Health Organization, said: "Air pollution is now the greatest threat to environment." The exhaust gas of motor vehicles is an important cause of air pollution. Pollutants in exhaust gas include carbon dioxide, carbon monoxide, hydrocarbons and other carbon-containing substances. Controlling emissions of carbon-containing substances from vehicle exhaust gas is important to air pollution prevention and control, peaking carbon dioxide emissions and achieving carbon neutrality.
Motor vehicle inspection includes inspections of environmental protection, safety and comprehensive performance. The inspection of environmental protection consists of inspecting exhaust emission, checking of emission control devices and recording environmental protection management information. Environmental protection inspection of fuel vehicles in motor vehicle inspection has great influence and profound meaning for strengthening the management of environmental protection inspection of motor vehicles, deepening the prevention and control of motor vehicle pollution and responding to the implementation of relevant policies and standards of peaking carbon dioxide emissions and achieving carbon neutrality.
Duolun Vehicle Inspection is committed to providing standard, intelligent, efficient and convenient services. The charging standard and inspection process of each station are open to public which can be checked in the mini app of WeChat. Users can book a vehicle inspection at home. The mini app also include functions of online booking, door-to-door vehicle pick-up and other services. The inspection progress is broadcast in real time. The monitors in the hall and the glass wall make it possible to directly observe online vehicle inspection, realizing all-round "open" vehicle inspection. It provides one-stop service and users can leave the key to the station. The whole testing process takes 15-30 minutes.
In the future, through its capital advantages, professional advantages and management advantages of a listed company, Duolun Vehicle Inspection will strive to become an authoritative and comprehensive motor vehicle inspection institution with its services covering the whole country, work hard to become a well-known brand of Chinese vehicle inspection and create the first-class industry standards in China. In the future, Duolun Technology will lay out its services in key cities through acquisition and self-construction and adopt the "1 + N" replication and promotion strategy to continue the construction, acquisition, chain brand management and detailed operation of vehicle inspection stations.
During the Vehicle Inspection of Exhaust Gas
3. Inspection of Electric Vehicles (EV): Seize the Opportunity

Many countries have promised to achieve "carbon neutrality" by 2050 or 2060. Emissions of fuel vehicle is an major source of global greenhouse gases so EV is an important part of peaking carbon dioxide emissions and achieving carbon neutrality. On the one hand, low carbonization is mainly realized by electricity, which can make various technological paths play a role in different scenarios, providing adequate space for global car enterprises to address power problems; On the other hand, automobile products are shifting from energy consuming machines to movable energy stores and from traditional manufacturing to intelligent manufacturing.
At the beginning of 2020, Duolun Technology began to participate in the drafting of inspection standards for Chinese EVs and it is expected to fully support inspection services for various EVs in the future. Also, Duolun Technology is expected to take the lead in laying out EV inspection stations to prepare for the annual inspection of EVs. In January 2021, state ministries and commissions organized a symposium on safety management of EVs and discussed the feasibility of establishing a special annual inspection system for EVs, the current situation of EVs' safety management and issues of enhancing technical inspection items and methods for safety of EVs. Experts from state ministries and commissions attended the meeting.

4. Duolun Technology: Get First Mover Advantage in field of Peaking Carbon Dioxide Emissions and Achieving Carbon Neutrality
Duolun Technology attaches great importance to and promotes the concept of ESG in the industry to integrate ESG into the work of business and functional departments, carry out regular communication with regulatory agencies, investors, customers, suppliers and other important stakeholders through multiple ways, consider the concerns of stakeholders timely and work with them to enhance the Duolun Technology's social responsibility together.
Duolun Technology's services cover "People (Driver Test and Driver Training)", "Vehicles (Vehicle Inspection)" and "Roads (Intelligent Vehicle Management)", and with its profound technology reserves, sophisticated research systems and excellent R&D teams, Duolun Technology has seized a first-mover advantage in the sector and adheres to green development by putting substantial resources into technique innovation related to peaking carbon dioxide emissions and carbon neutrality.
In 2021, Duolun Technology will actively respond to the national standards and policies related to peaking carbon dioxide emissions and achieving carbon neutrality. It will spare no effort to develop and promote related products. Under the social background of further promotion of energy conservation and emission reduction, it will continue to enhance its R&D work, actively respond to the requirements of the state on the green development of all industries and key tasks of peaking carbon dioxide emissions and achieving carbon neutrality. It will take energy conservation and consumption reduction as the critical objectives of its R&D projects, assume social responsibilities and establish a good image as a listed company.