DoDo Cockpit
DoDo Cockpit is a piece of teaching equipment for driver training simulation independently developed by Duolun Technology in compliance with JT/T378-2014 Automobile Driving Training Simulator, an industry standard specified by the Ministry of Transport. The equipment complies with teaching requirements set by Motor Vehicle Driving Test Contents and Methods (Ministry of Public Security No. 139) and Motor Vehicle Driver Training Syllabus (Ministry of Transport). It contains basic and field driving, road driving, safe and civilized driving and other teaching contents. By developing an intelligent standardized driving training system and a management model that can trace the training process, the product helps trainees establish safe and civilized driving awareness, a good first step towards driver training.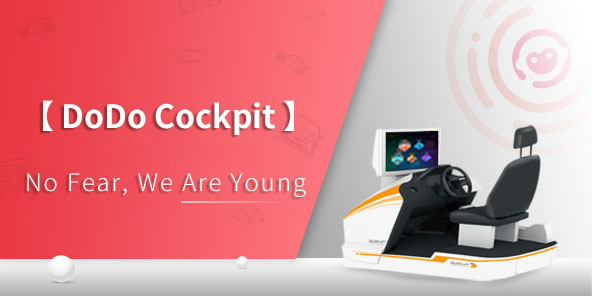 Product Design
• Use real car parts for authentic driving experience
• E-sports seats, modern, cool and comfortable.
• 1080P full HD curved screen, surrounding and immersive experience.
• Interface motion design, plenty of training subjects for one to choose freely from as needed.
• Real-life driving vision and real dashboard for authentic driving experience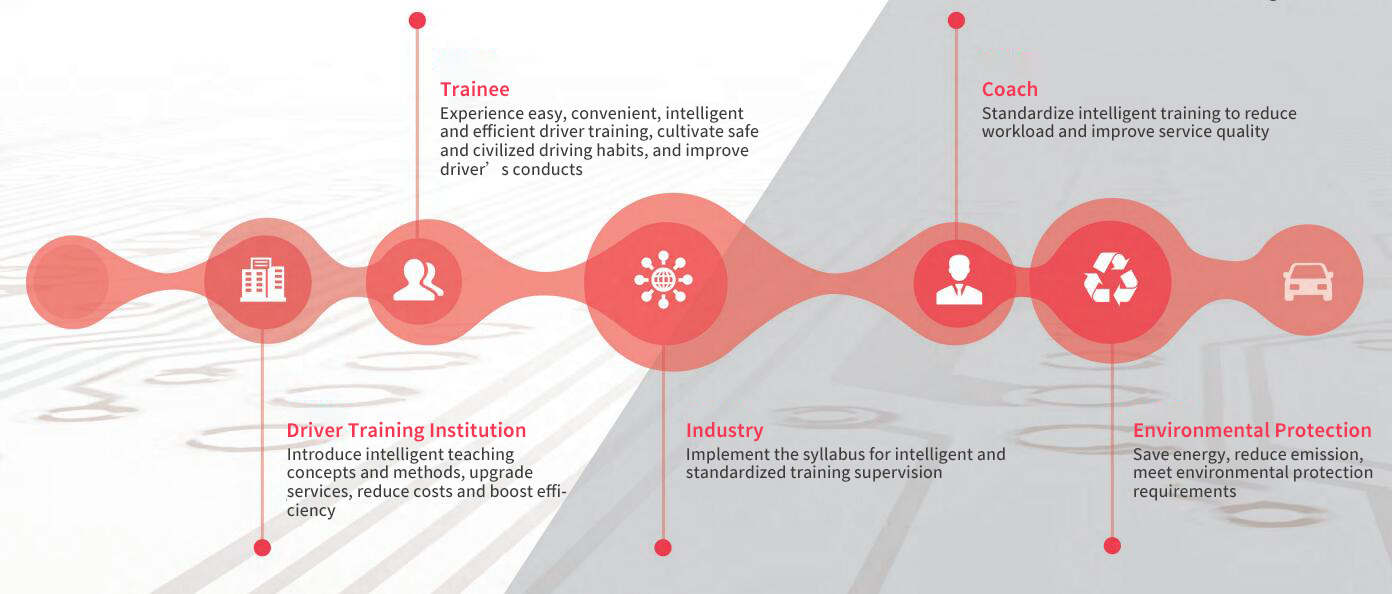 Product Advantages
1. 1:1 scene simulation for immersive experience. DoDo Cockpit uses VR technology to simulate real test vehicle and real test scenario, helping trainees familiarize themselves with testing environment, processes and assessment criteria. The equipment provides highly authentic restoration of real-life tire track, lighting and road texture, and simulates the effects of puddles, wind, thunder and lightening, rain, snow and fog of special weather condition, allowing participative and immersive experience for beginners. It helps trainees get used to various road conditions and remove their mental obstacles, so that they can drive smoothly in the real world.
2. Intelligent game-guided teaching, easy and efficient. There are a total of 15 levels of games supporting Test II, including basic training, vehicle experience training, and five related training sessions. The intelligent teaching games adopt the process of video explanation—teaching—training—assessment, encouraging trainees to complete training through exploration, correction and challenge. By bringing guidance into teaching and breaking training into different stages and steps, the product visualizes the process and results of driver training.
3. Lower operating costs of driver training institutions, save energy and reduce emissions. Through continuous and effective training, DoDo Cockpit offers significant advantages, including lowering energy consumption and training costs (such as labor, vehicle fuel consumption, maintenance, training field, etc.), reducing environmental pollution and exhaust emissions, and achieving green training.
4. Include exemplary cases across China for training in different vehicle models. DoDo Cockpit includes a variety of test vehicle models and nearly a hundred standardized teaching cases with a high passing rate. They are consistent with vehicle training cases in the real world, free for institutions to choose from.
5. Push training data after class for intelligent analysis. The product collects training data and synchronizes driver training institution management platform and trainee APP in real time in order to provide reference for real vehicle training. After class, trainees can consolidate their training through 3D simulation on APP terminals.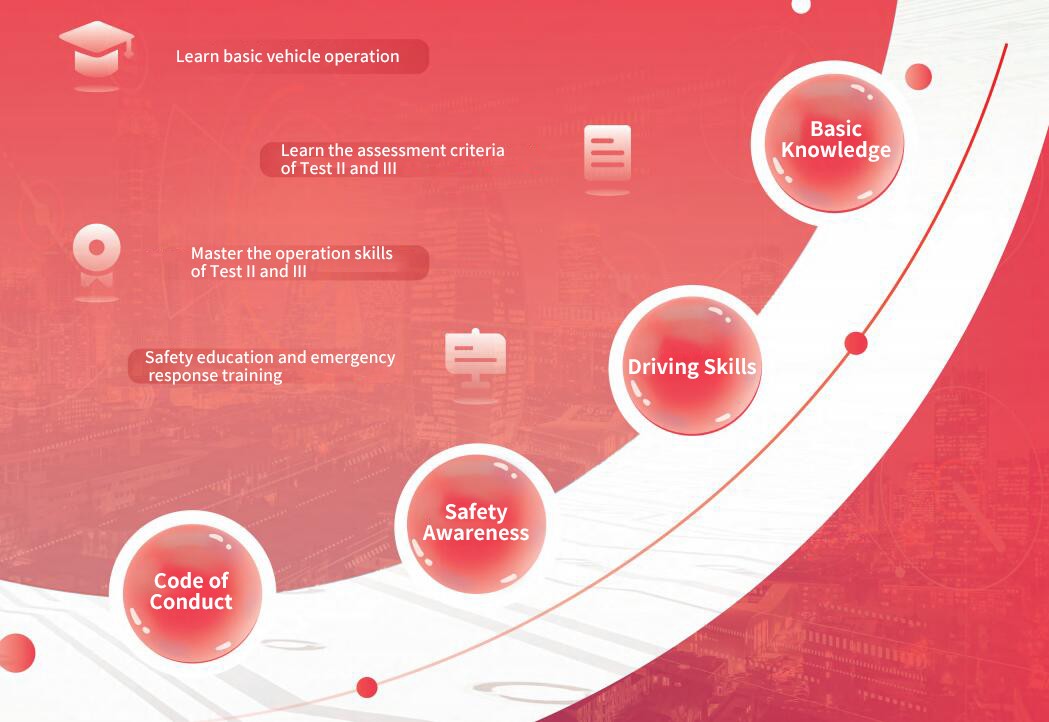 返回