Motor Vehicle Driver Training Time Recording System
On-Board Training Time Recording Terminal
The third-generation driver training time recording terminal developed entirely by Duolun uses Beidou technology to time and track the mileage of Test II and Test III driver training progress. The product is compact in size, elegant and stylish in design, and exquisite in color and texture. It is equipped with the latest Android 4.0 operating system, user friendly and highly integrated with stable performance.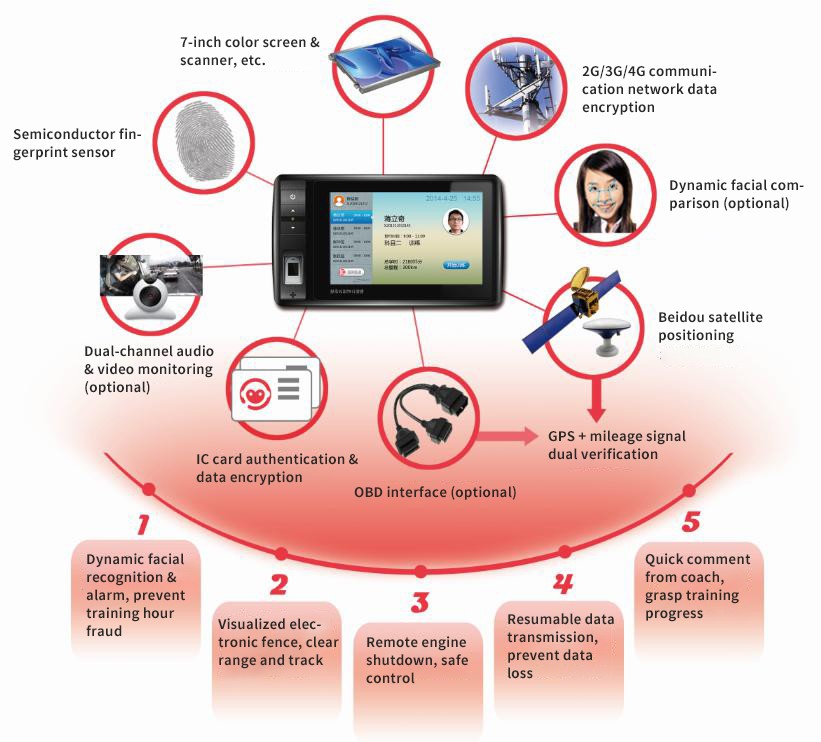 Technical Advantages & Highlights of System
Dynamic Facial Recognition
The system is equipped with top facial recognition algorithm in China to detect and identify real human face, to make sure that the trainees and the coaches are there in person. It takes a picture of the subjects every 5 minutes during training to confirm the authenticity of training hours.

Beidou/GPS Positioning
The Beidou/GPS dual positioning system is integrated in the CPU chip of the on-board training time recording terminal, which is highly reliable and resistant to interference. The GPS chip is also tamper-proof and can't be replaced to falsify training hours through spoofed GPS data.
Read OBD Data
The system reads the speed and mileage data of the training vehicle and verifies them with satellite positioning data to guard against GPS jammers and training hour and mileage spoofer.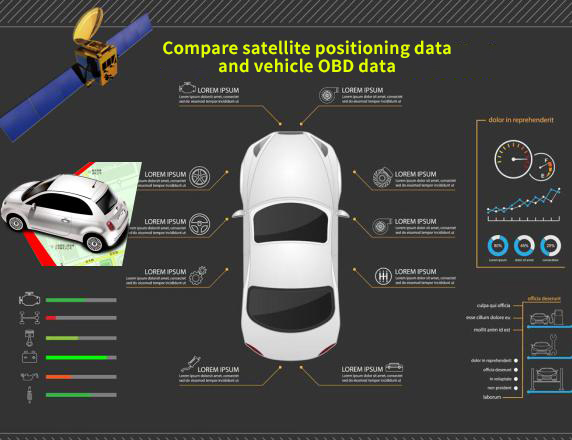 Device & Training Vehicle Pairing
The system logs vehicle VIN number or batch number through OBD interface and pairs the device with the training vehicle during installation, which prevents OBD being removed and reinstalled onto other vehicles.

Data Transmission Encryption
The data transmission between the on-board time recording terminal and the time recording platform is encrypted by HTTPS protocol. Platform certificate download and authentication registration are needed for every transmission to prevent falsified interface data transmission.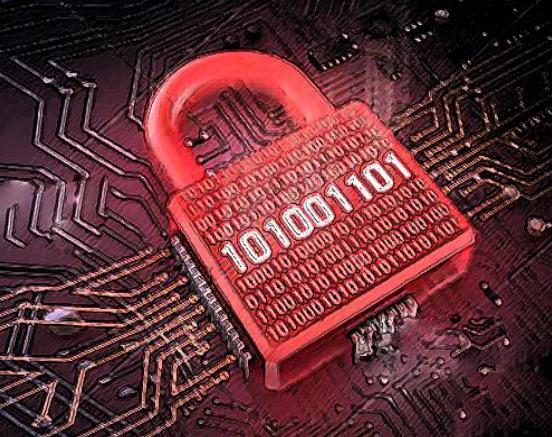 Minute-by-Minute Training Hour Records
The complete training hour data consist of minute-by-minute training records. The details ensure the traceability and authenticity of training hour data.

Backstage Analysis & Warning
The corporate APP platform automatically reviews the data uploaded by the on-board time recording terminals. If there is abnormality with training records, including trajectory, time, mileage, and photos, it will send out an alarm.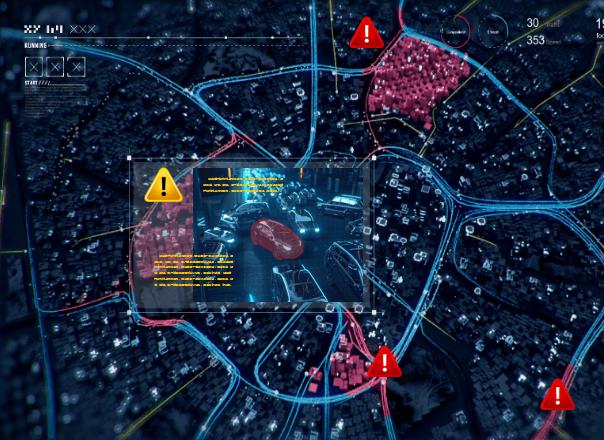 返回